Chelsea to release Eden Hazard for Atlético Madrid UCL clash.
Eden Hazard has only tabled-in one match start for the English champions this season.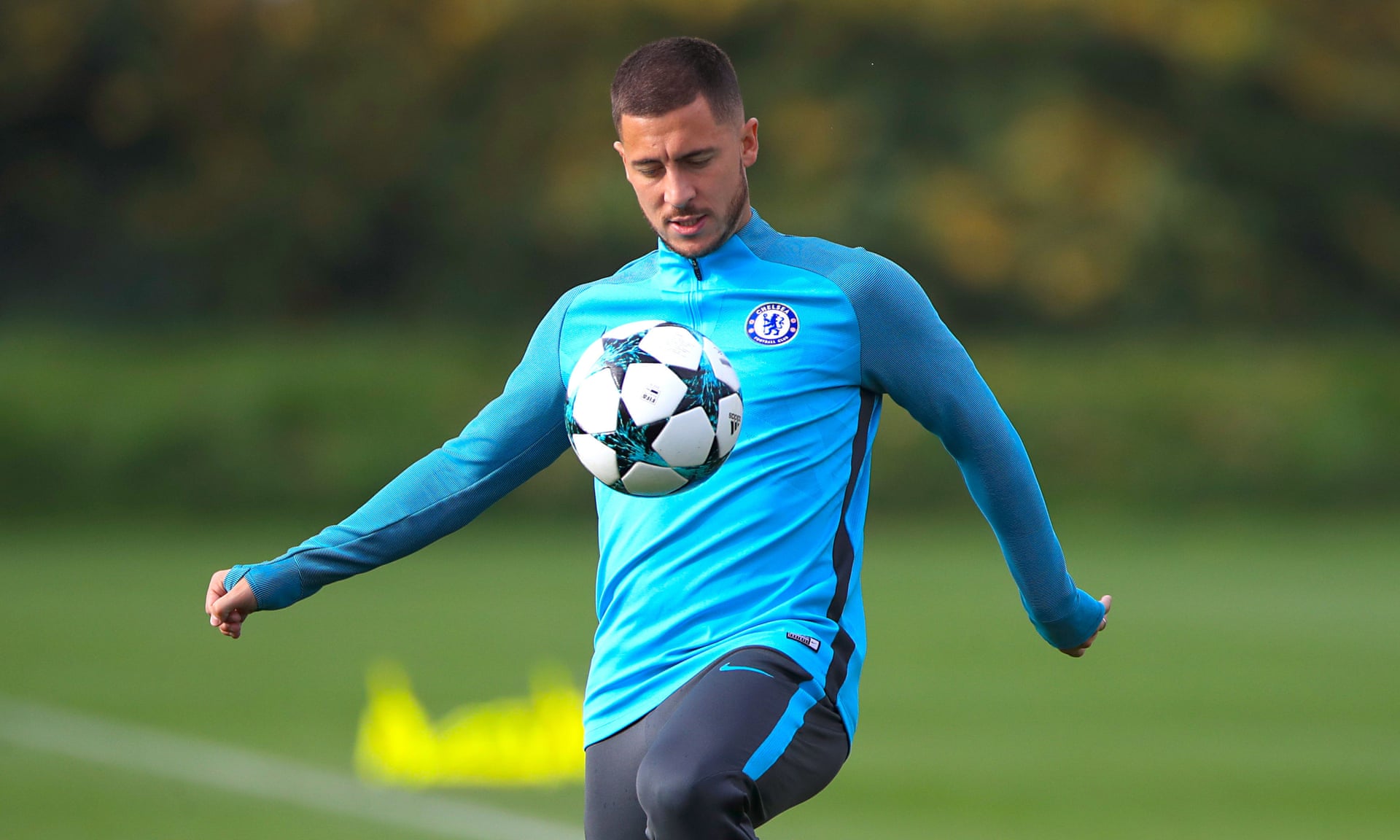 Eden Hazard training today.
Antonio Conte will hand Eden Hazard a second start of the season on Wednesday in the appall Champions League tie at Atlético Madrid, confident the Belgian will use the competition to take his reputation "to another level" this term.
Hazard's only previous start was in a League Cup thrashing of Nottingham Forest as Chelsea nursed him back into senior action after surgery on an ankle in the summer.
The 26‑year‑old, who is still expected to sign a long-term contract at Stamford Bridge worth £300,000 a week, has yet to make his mark for the London club in Europe's elite club competition, with five goals – two of which came against Maribor – in 31 appearances to date [in UCL], having joined in the aftermath of the team lifting the trophy in 2012.
Yet Conte believes Hazard's game improved over last season, when Chelsea did not compete in Europe but the Belgian was so instrumental in securing a second Premier League title in three years, with the player happy despite regular interest from Real Madrid. Also, his younger brother, Kylian, was signed over the summer from the Hungarian club Ujpest – and now ready to stamp his authority on the competition.
ALSO Follow me @ Twitter for More on Chelsea!
Follow @iamDonOdoh - CFC my Religion