Antonio Conte furious over reports linking Carlo Ancelotti with Chelsea!
Antonio Conte has angrily hit back at reports over his future at Chelsea by describing them as "bullshit".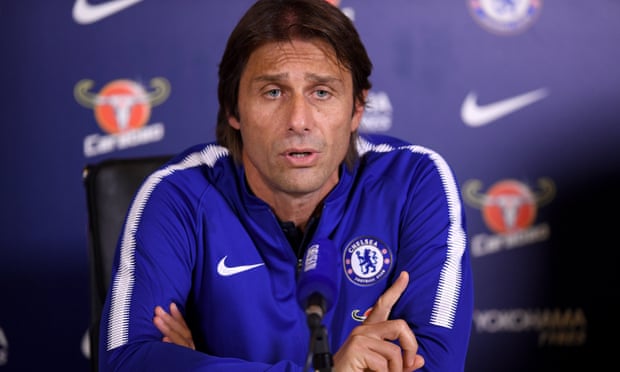 Antonio Conte
Blues manager Antonio Conte has reacted furiously when he was asked about stories linking Carlo Ancelotti with a return to Stamford Bridge and suggestions that his players are unhappy with his training methods.
"There is a lot of bullshit," Conte said. "If I see the past it happened the same with a lot of managers. A lot of bullshit. They try to create problems between me, the club and the players. If someone is happy to continue to write this I answer very well in the past. I am answering very well about these different issues."
One report claimed that Chelsea's players have contacted Steve Holland, Conte's former No2, to express dissatisfaction with the Italian's demands in training. A Chelsea spokesman interrupted the questioning to dismiss the veracity of that story, but Conte had more to get off his chest.
"This is a lack of respect," Conte said. "I can accept to write the club is ready to sack me and the story with the players. I can accept this but to put another person in this way I think this is incorrect and it is not good that this person has to send me a message to tell me: 'I am sorry but this is not true, I am sorry, if you want to do an interview, I am ready.' Why put another person in this bullshit? If you want to hit me, hit me. This is incorrect and I hate this type of situation."
Conte said he often talks to Ancelotti, who he played for at Juventus, but added that the pair have no need to talk about Chelsea's managerial situation.
"I am in touch with Carlo," Conte said. "He is my friend but he doesn't mean nothing. I don't care what the newspaper write about my future or the other person because this is our job and Carlo is my friend. I have great respect for him and he was my coach at Juventus."
ALSO Follow US @ Twitter for More News & Gossips!
Follow @CFCmyReligion - Chel. FC my Religion