LIST: 5 players that Chelsea must sell this summer
Chelsea are in a very difficult position. The Blues are struggling in the Premier League at present, and with Maurizio Sarri at the helm, nothing is really working. Below is a list of 5 players Chelsea must sell this summer
The Blues' army keep on increasing & increasing but here a 5 players to be gotten rid off this summer
The boss has made more than a few mistakes this season, and truthfully, it would be a huge surprise to see him still in the job come the end of the season.
However, this goes beyond the manager. The reality is that Chelsea have been on the decline for a while, and it's painfully obvious that the Blues need to rebuild the team if they're to stand any chance of improving their fortunes long-term.
This will require a number of big signings, naturally, but Chelsea also need to clear out much of the deadwood that is currently littered within the squad.
Of course, this all depends on what becomes of Chelsea's potential transfer ban – with the club set to appeal FIFA's decision to ban them for two transfer windows. They can't sell players regardless of their quality if they can't bring in replacements.
According to Liam Twomney of ESPN, , this appeal should give them the summer to improve the squad, in which case, a massive overhaul will be required ahead of a potential ban thereafter.
So, that only increases the need to move on a handful of players, and these FIVE players would all be good options…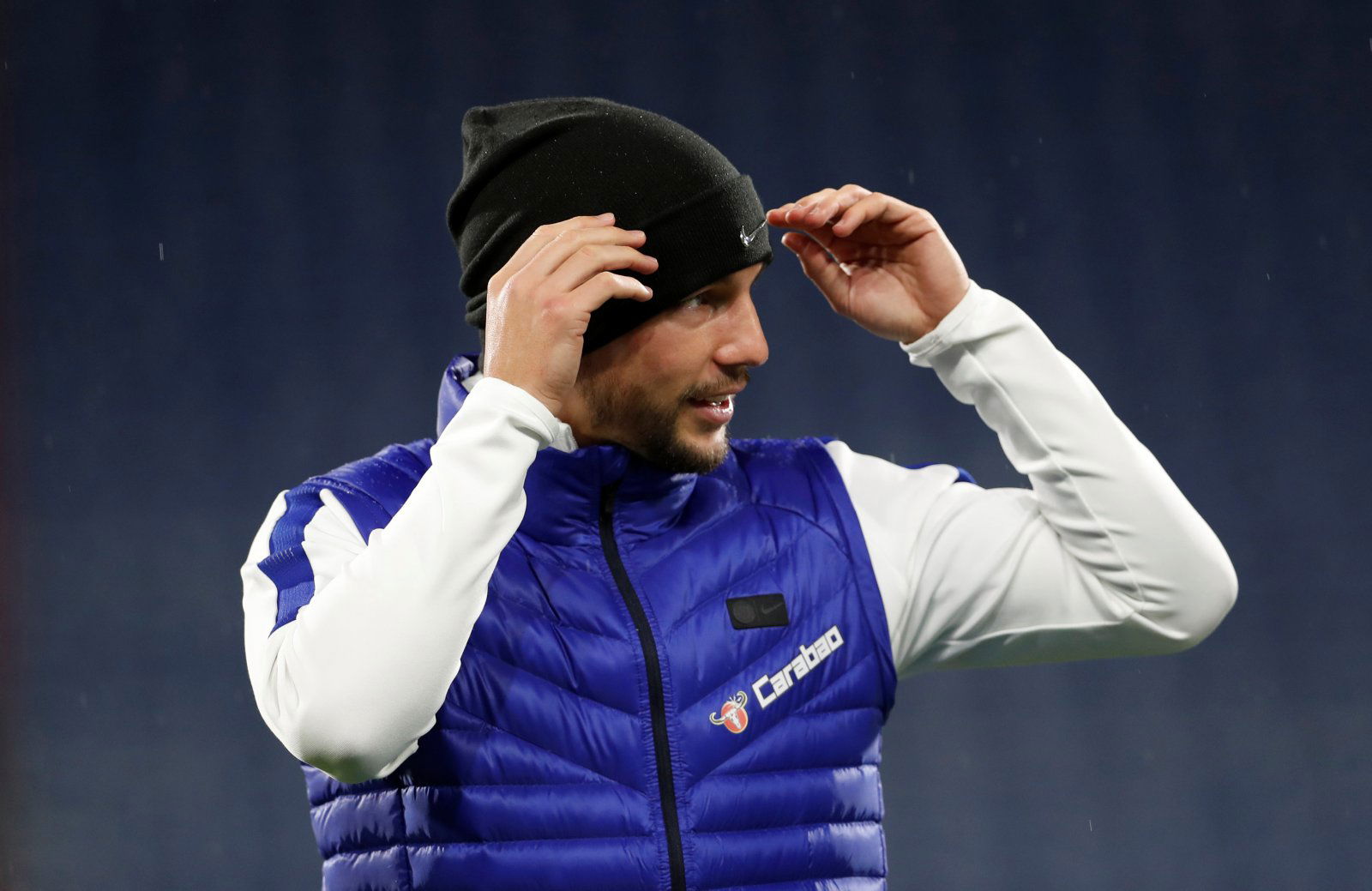 Danny Drinkwater has arguably gone down as one of Chelsea's worst signings ever.
He played a bit part role during his early days at Stamford Bridge, but following the arrival of Maurizio Sarri, his tenure has come to a halt. Clearly not rated by the Italian, Drinkwater is yet to make a single appearance in the Premier League this term.
The Englishman can consider himself somewhat unlucky not to have been involved at all thus far, but one thing is certain: he's below the level that a team like Chelsea demands.
He's a decent backup option, but he's never going to be more than that, and his presence in the team is only going to take away opportunities from young players. It makes no sense to have a player of his experience uninvolved in the first team.
Marcos Alonso is a good player, make no mistake. At times, he's looked like Europe's best left-back, and there's no denying that. However, in recent months, his performances have really fallen short.
Indeed, he looks to be a shadow of his former self, and he doesn't quite seem to be as naturally suited to being a left-back. He's far better as a wing-back, and that's not a system that Chelsea are utilising at present.
A lack of effort is a real problem, whilst his poor defensive quality means that he's always liable to a mistake.
With Emerson Palmieri impressing with every passing week, it's a wonder why Alonso continues to remain involved. A sale would make sense.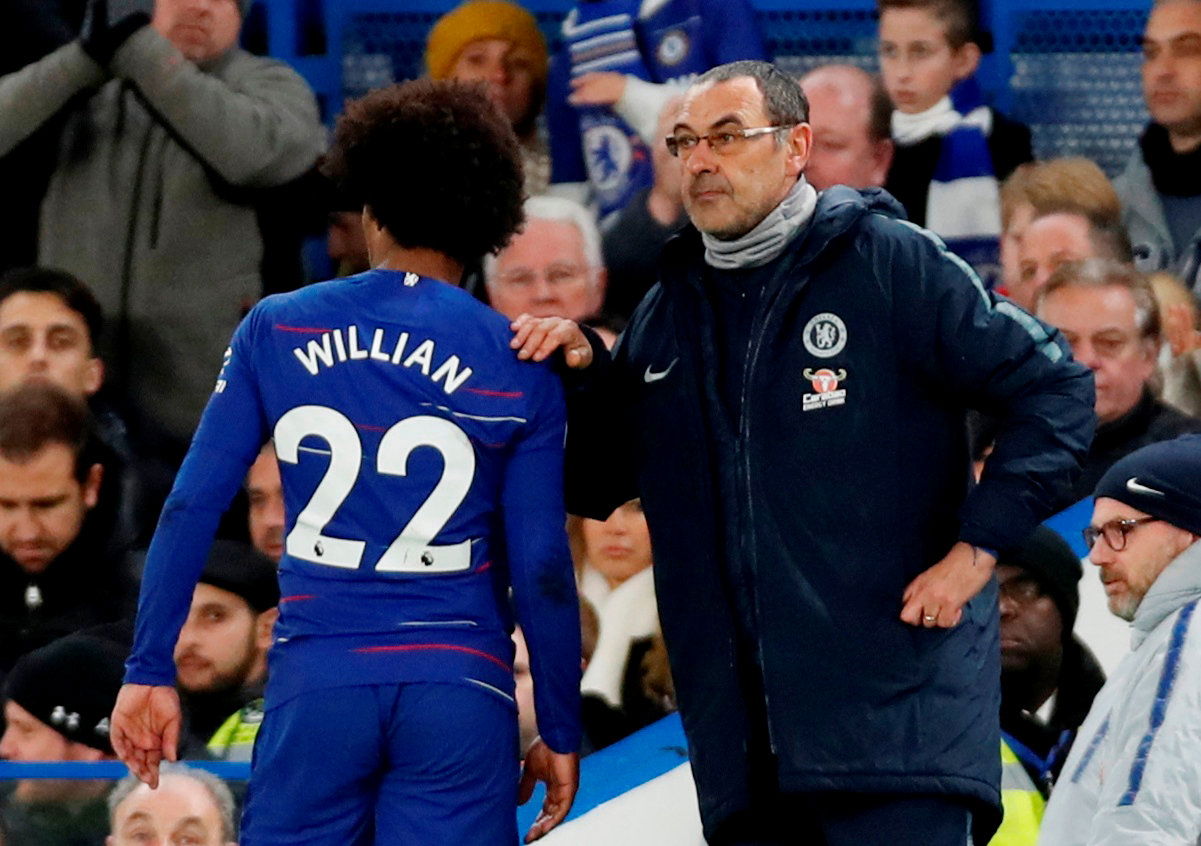 Willian has been a great servant for Chelsea. The Brazilian has featured regularly since he arrived, and during Jose Mourinho's tenure, he was arguably our best player.
However, inconsistency is always an issue with him, and he's not a player that Chelsea can ever rely on for a good performance. He may look like Eden Hazard one week, but he almost always looks like Marko Marin the next.
At 30-years-old, he's not going to improve at this stage, and there have been signs over the last few years that he's getting much worse.
Follow @CFCCliq - Chelsea FC Cliq
Davide Zappacosta was a player brought in during the closing stages so the transfer window, and it was always clear that he was a panic-buy.
That's only become more evident over time. He's never really been able to force his way into the team at Stamford Bridge, and with Cesar Azpilicueta ahead of him, that's not going to change.
Indeed, Zappacosta's time at Stamford Bridge shouldn't have ever really begun; but it's certainly time for it to end.
The most esteemed player on this list, the time has come for Gary Cahill to move on. The Englishman has been fantastic for Chelsea, and he should go down as one of the Blues' best signings ever.
However, he's made mistakes over the last year or so, and quite rightly, Maurizio Sarri is looking to alternatives in place of the Englishman.
He can hold his head up high, but it's time for Chelsea to seek a newer model. He needs to drop down a few levels, because he's not cutting it at Stamford Bridge anymore.
More players should be sold? One or more shouldn't be sold? Increment? Have any suggestions, just tell us at the comment section below.
Follow @CFCCliq - Chelsea FC Cliq