N'Golo Kante shows how Chelsea can overcome Man City on Sunday
Pep Guardiola's side thrashed Chelsea 6-0 less than two weeks ago, but the French midfielder insists they can replicate their league win at Stamford Bridge from December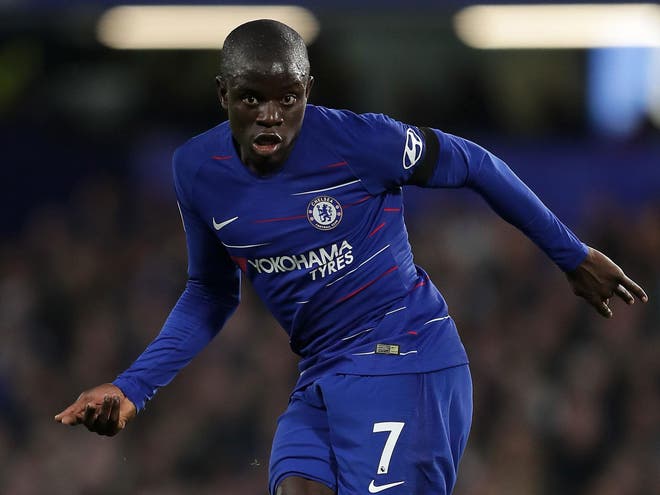 N'Golo Kante has explained that Chelsea can replicate their win over Man City December on Sunday
N'Golo Kante insists crisis-hit Chelsea can pull off an upset to defeat Manchester City in the Carabao Cup final on Sunday.
The French midfielder was part of the Blues side that lost 6-0 to Pep Guardiola's side in the Premier League just two weeks ago.
But Kante believes they can stop a dominant City side fresh from winning 3-2 at Schalke in the Champions League.
"I think it's possible. They are not unbeatable. We need to go with a lot of hope and to prepare for the game in the best way," Kante said.
"They are a great team. We played them three times this season. In the last three months we played them at home and away. They were two different games.
"The manager will come up with a plan for the game. We need to know that we can win like at Stamford Bridge, or we can lose as at the Etihad. Everything is possible. It gives us more awareness of this team.
"After our last result against Man City, it was difficult to accept the defeat. We lost again against Manchester United. The victory (against Malmo) is good to give us confidence and look forward to the final in the best way and to be ready, to hopefully win the final.
"Every defeat like this is difficult to accept as a player. At Chelsea we are not used to that. It was difficult to accept. At the end we cannot change it. We need to accept it and go forward and do better. That's what we try to do."
Chelsea face-up Manchester City in the EFL League Cup final in Wembley on Sunday evening. Catch up with us at our LIVESTREAM tab to stream the match LIVE!
Follow @CFCCliq - Chelsea FC Cliq