Chelsea youngster is outperforming Jadon Sancho in Europe, stat shows
Chelsea manager Maurizio Sarri does not appear to believe that Callum Hudson-Odoi is ready to compete at the top level – but the stats suggest he is, and he's even outperforming Jadon Sancho!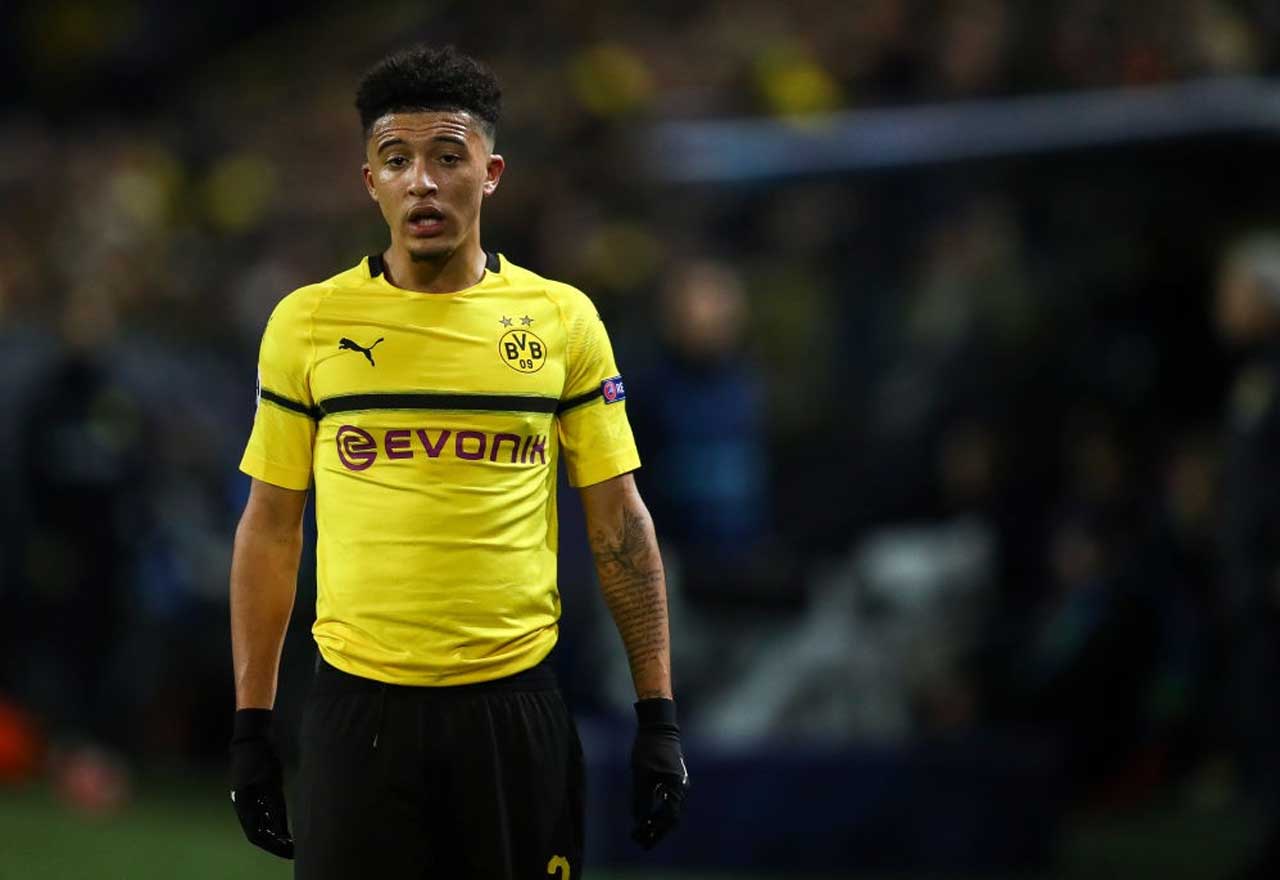 Jadon Sancho
The Blues defeated Dynamo Kiev 3-0 on Thursday night to take a huge step towards the Europa League quarter-final stage. Callum Hudson-Odoi, on as a late substitute, scored once again at Stamford Bridge, but following the game Sarri was quoted by Sky Sports revealing his belief that CHO "will be ready to be at the top at 22 or 23 years."
That's a long time away, with Hudson-Odoi only turning 18 back in November. It's hard to imagine a player with the talent that he possesses being willing to play a bit-part role for much longer than he already has, especially considering the performances that he is producing would justify a more significant role.
WhoScored
tweeted out a stat which is testament to Hudson-Odoi's near unparalleled quality and potential in his age group. The Englishman is outperforming every single teenager who has made more than three appearances in either the Europa League or Champions League this season.
Follow @CFCCliq - Chelsea FC Cliq
Of course, the Europa League is Europe's second-string competition and it's important to acknowledge that, but Hudson-Odoi is competing with seasoned professionals and making them look silly. He has a higher rating than Jadon Sancho, Matthijs de Ligt and the rest. If you're good enough, you're old enough, and he's certainly good enough.
Sancho in particular has been hailed as one of the world's most promising young players, and for once his potential has not been exaggerated as a result of his English nationality. Hudson-Odoi, when given a chance, has proven that there's not a great deal to separate the pair.
The most considerable difference between the two is their respective game-time. Sancho has made 23 Bundesliga appearances this season, while Hudson-Odoi has had to settle for just four in the Premier League. There's no justification for that. Sarri needs to recognise what a gem he has in his possession.
Follow @CFCCliq - Chelsea FC Cliq