Video: Frank Lampard celebrates birthday in France
Incoming Chelsea manager Frank Lampard celebrates 41st birthday in France.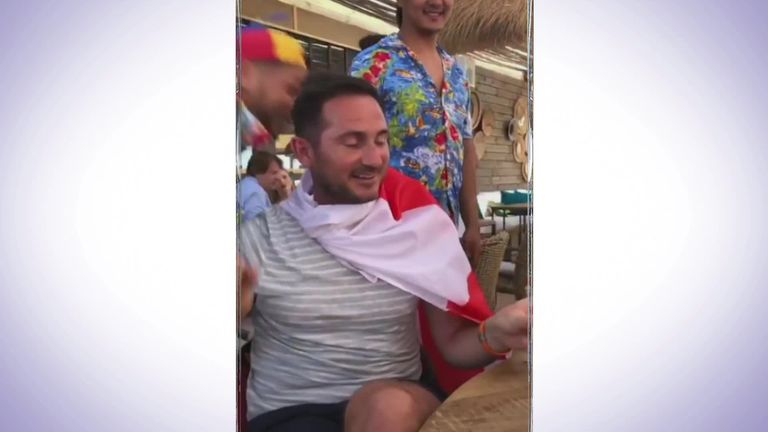 Incoming Chelsea manager celebrates birthday in France | Sky Sports
Incoming
Chelsea manager
coming to serve till 2021/22,
Frank Lampard
, turned 41 on Thursday last week and he celebrated it in France with wife Christine Lampard.
The video was posted on
Sky Sport
on Tuesday.
Follow @CFCCliq - Chelsea FC Cliq
The celebrant is deem ready to serve at Chelsea and will be announced at the club sooner from now.
Well, we wish a blissful age with more prosperity.
Follow @CFCCliq - Chelsea FC Cliq